*Cameras zoom back in to the announcers sitting ring side. The two announcers seemed flooded by the waves and waves of wild fans. The roar of the arena is so loud that the announcers are covering their ears with their hands.*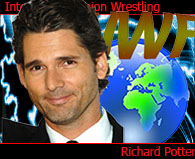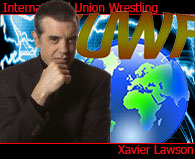 Richard Potter: " WHAT AN AMAZING CROWD WE HAVE HERE TONIGHT!!! ITS SO LOUD IN HERE WE MIGHT NEED TO GO TO SIGN LANGUAGE IF THIS CONTINUES!!! "
* The wild and frantic IUWF fans calm down before Richard finished his words, leaving the announcer yelling into his mic. *
Xavier Lawson: " You dope!!! I know this is only our third show, but even rookie announcers know that when its time for us to talk, the pee-on fans know to shut their traps, sit back in their seats and listen to a world class announcer like myself...... "
Richard Potter: " World class??? I dont even think you've see 10% of the world.... Globes and maps dont count my well dressed friend. "
Xavier Lawson: " Dont you bad mouth me. Everything I do is world class and by the end of our time together you will know this. And the first of many bomb shell that I will be dropping this year..... "
Richard Potter: " Oh goody!! It sounds like you have juicy news... Hurry spill the beans!! "
Xavier Lawson: " Ok !!! If you guys remember this...... "
* The camera zooms to the jumbo-tron, where footage from IUWF week 1 and we see.....
"I agree. We must make sure that things runs smoothly for the present, and then, once everyone is comfortable, we will hit them with the hammer."
The voice turns around and Daria Wilde is shown, talking on the phone with another person.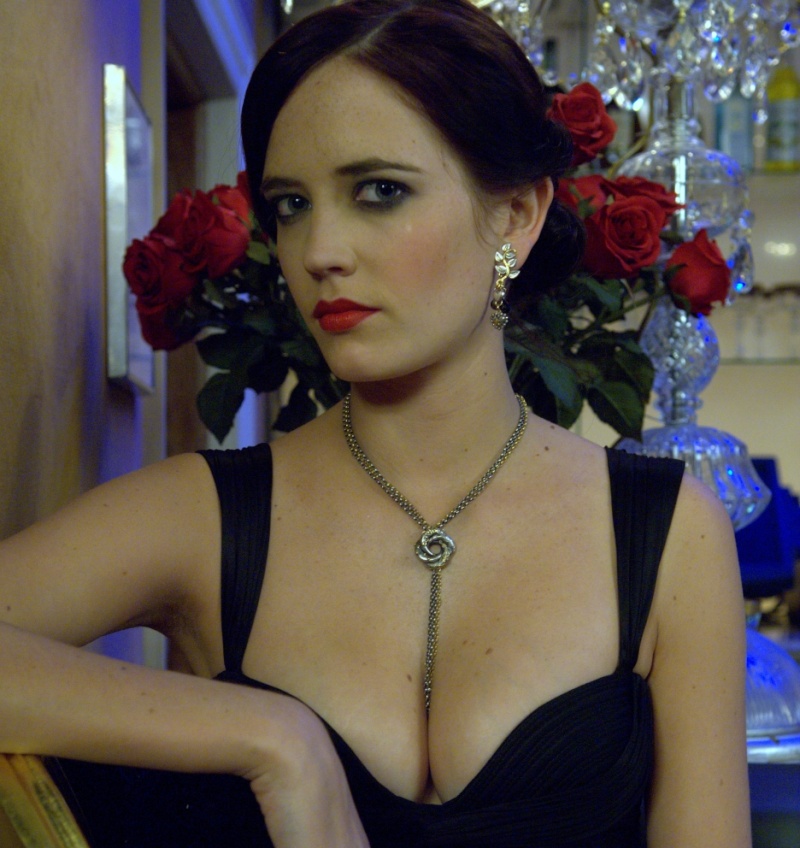 Xavier Lawson: "Where are we? In her house? Her home office?"
Richard Potter: "I don't know, but we are somewhere and we're getting secret news and the CAO, Chief Administrative Officer of IUWF has no idea."
Daria Wilde: "It's not too much to ask. We have a full roster right now, and if things stay like this, we will run into conflict. Too many people will want to be chiefs. You heard one of them already, and the federation just began and the show just started. We must keep them all in line, and surprising them and causing conflict will not be tolerated. WE must also watch those above us, as they have even more to lose, but do not know how to lead. I mean, he has his daughter working with him. I've heard many a rumour about the two of them. Believe me, if I get anything concrete or solid, I will let you know. You just play it coy for now, do as you're told. Once this federation shows some success, the board will come in to play, and the Chairman will finally make his appearance. Then, we will have them."
The Jumbo-tron goes black, and we cut back to the announcers. *
Xavier Lawson: " But wait there is more.... One of the guys in production showed me footage of something very strange. So I put 2 + 2 together, and came up with this.....I know who was on the other end of that phone call.... Just watch this. "
* We go back to the Jumbo-tron and a brief clip of this man on his cell phone sitting among the IUWF fans at week 1 show. The time stamp on the screen show that he hangs up his phone moments after Daria Wilde hangs up....
Cameras go back to ring side. *
Xavier Lawson: " And that man is pound for pound one of the greatest actors/ producers/ stunt men that the world of movies has ever seen... Oh no I almost left out that he has held plenty of world titles in the wrestling world...."
* Lawson's man crush with the now known as Hollywood was cut short by Daria Wilde appearing on the Jumbo-tron very upset..... *
Daria Wilde: " I WANT WHOM EVER RESPONABLE FROM THAT FOOTAGE IN MY OFFICE RIGHT NOW!!!! "
* Cameras Fade To Black... *